On February 14, Yang Zhenlong, deputy county head, came to the company to investigate the epidemic prevention and control work and resumption of production, Cheng Peijun, secretary of the Party Group and director of the County Transportation Bureau, Ma Xinwei, deputy secretary of the Party Work Committee of Yicheng Subdistrict, and other leaders attended, accompanied by Li Yulong, general manager of Shandong Yishui Machine Tool Factory Co., LTD.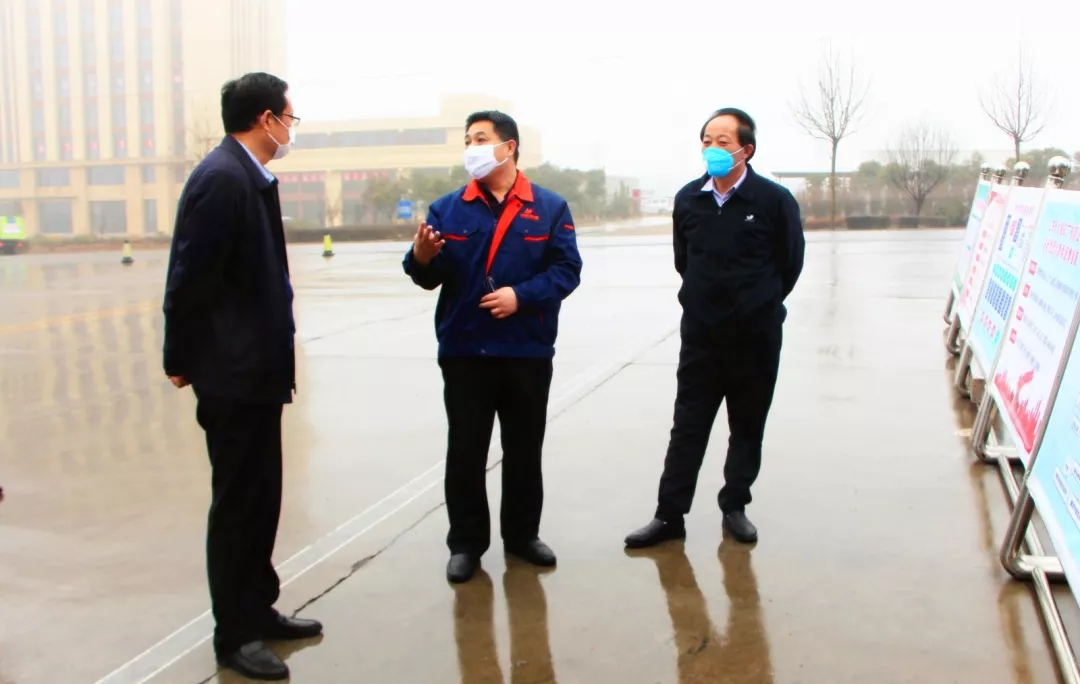 At the epidemic detection station of the machine tool factory, Yang county magistrate inquired in detail about the implementation of epidemic prevention and control measures and whether the company had encountered difficulties in resuming work and production. General manager Li Yulong made a brief report on the company's current basic situation. Since the outbreak, leading group led by machine tool plant in epidemic prevention and control command, the full implementation of spirit and the documents, establish perfect the epidemic prevention and control mechanism, screening, personnel management, to return to work from staff, facilities supplies, disinfection of production area, the respect such as epidemic emergency treatment continues to strengthen epidemic prevention and control management, implement enterprise's main body responsibility, contributing to the biggest resolutely fight epidemic prevention and control to be completed!

Yang affirmed the company's work during the epidemic prevention and control, and pointed out that the company has measures and development is promising. Yang county magistrate stressed that to fully realize the serious situation of the epidemic, epidemic prevention and control work must be perfectly, exactly to admit of no yisiyihao, 100% to ensure safety in production, at the same time to further carrying out the instructions of the spirit of the central, provincial and municipal county and work requirements, pays special attention to the epidemic prevention and control measures to implement, make scientific prevention and control, precise control, strictly implement the responsibilities for the prevention and control, refining the prevention and control measures, further strengthen the comprehensive screening screening, ensure to return to work and production proceed smoothly, strive to win the prevention and control the outbreak of war.